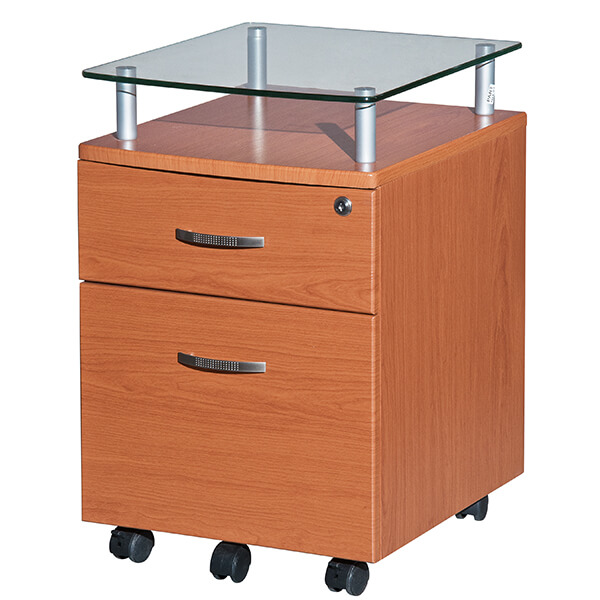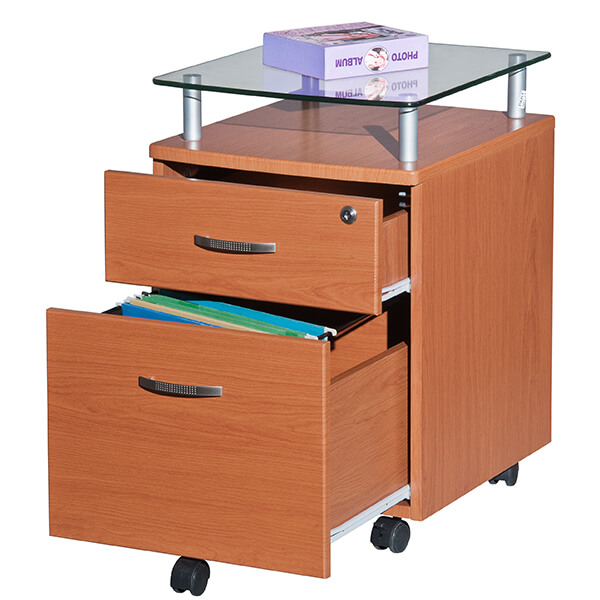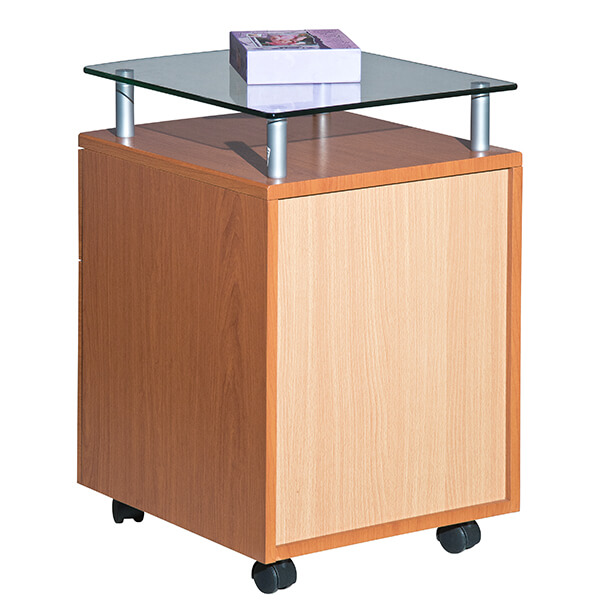 Movable File Cabinet with Glass Top S-06
Model: S-06
Specification: 40(W)*45.5(D)*61(H) CM
Packing Size: 62(L) X 48(W) X 17(H) CM
Weight:
N.W.: 21.00Kgs; G.W.: 23.00Kgs
Packing Detail: 5 ply export carton, 6pack tie, foam included, buyer's carton desgins acceptable
Features
1. Tempered glass top movable MDF filing cabinet.
2. Side cabinet with 2 drawers providing enough storage space.
3. Offering stylish and practical storage for the home or office.
4. Color selection available upon request.
There is a huge variety of file cabinet suppliers on the market. Your selection will depend on the amount of information you are required to store, as well as your available space in your office or business. If you need to store a lot of documents, then you will probably benefit from a stacked cabinet with many drawers on each side. On the other hand, if you are searching for one file cabinet, you may be more restricted in your choice. You can certainly order one custom-built to meet your specific needs, however, sometimes the available selections do not fit your budget.
The best way to find file cabinet wholesalers is to look at their online presence. Many companies have set up websites that allow you to customize your order with the features you require. You can often tailor the dimensions to your specific needs. Online wholesalers will sometimes have experts available to help you make your selections and assist with any questions that you may have. This is also a good place to learn more about the background of the company you are thinking about making a purchase.
One thing to keep in mind when purchasing file cabinets is that they are typically mounted on the wall. Some varieties are wall-mounted while others are standing upright. This may have a bearing on how much storage space you will be able to utilize in your office or home. It can also limit the amount of countertop surface area that the cabinets can provide.
When shopping for filing cabinets online, you may be offered a wider variety of cabinet styles than you would find at any local store. File cabinet wholesalers will offer standard filing cabinets, as well as filing cabinet tops in a wide variety of colors, wood finishes, and textures. Some companies will even offer refrigerated cabinets or a combination of the cabinet top for use in a kitchen. Many of these manufacturers will also offer accessories such as shelves, trays, and drawers. Because many of these cabinet retailers are located on the Internet, you can easily search for the item that you are looking for, without having to travel to several different stores.
When making your selection of file cabinet wholesalers, be sure to take into account the amount of money that you can afford to spend. Choose a cabinet that does not cost an arm and a leg. Keep in mind that the price of a cabinet is largely determined by the material that it is made of. If you choose to buy a steel file cabinet, you will probably end up spending more money than you intended. A cabinet made of cherry, mahogany, or oak, however, may be less expensive than steel. You should also bear in mind that the style of cabinets will have a significant impact on how much you are willing to pay.
While price is certainly an important factor, it should never be the only one when you are choosing a file cabinet manufacturer. There are many excellent cabinet manufacturers available today, and you do not need to settle for inferior products because you did not think that you could afford the higher price. Be sure to ask questions, read reviews, and visit a few websites before making your decision. You will be glad that you took the time to do so, and your office will likely look cleaner, more organized, and more efficient.
CONTACT US


Long Sheng Office Furniture Co., Ltd.
We are always providing our customers with reliable products and considerate services.
If you would like to keep touch with us directly, please go to contact us