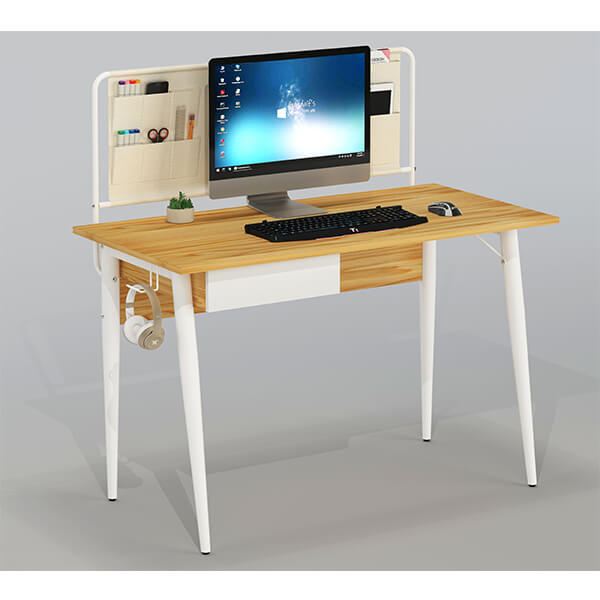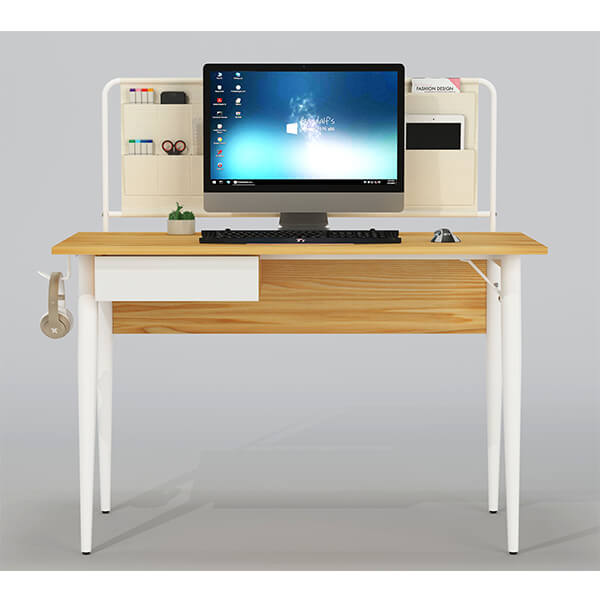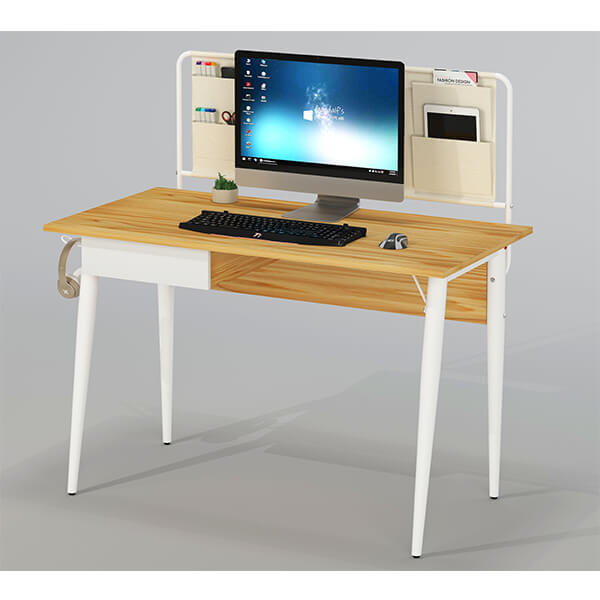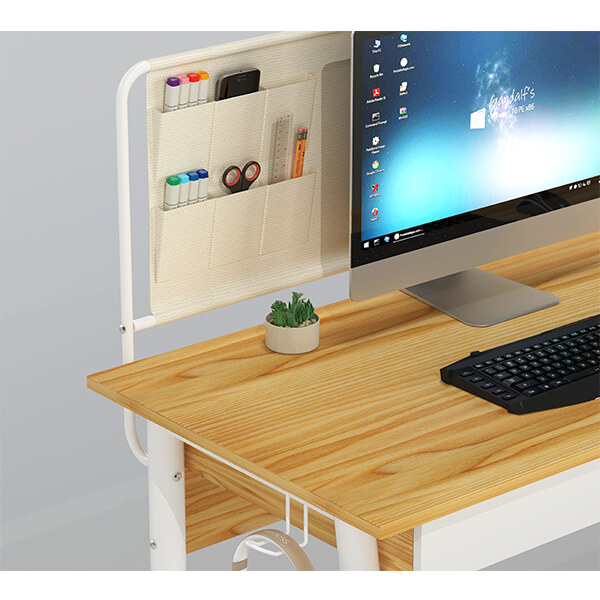 Simple & Compact Computer Desk CT-3617
Model: CT-3617
Specification: 126(W)*61.5(D)*117.5(H) CM
Packing Size: 124(L) X 67(W) X 10(H) CM
Weight:
N.W.: 22.00Kgs; G.W.: 24.00Kgs
Packing Detail: 5 ply export carton, 6pack tie, foam included, buyer's carton desgins acceptable
Features
1. Top fabric shelf satisfied various daily working necessities storage demand.
2. Spacious area for study and working demand.
3. Small drawer for file storage.
4. Strong frame support.
5. Panel:A-Grade melamine faced MDF board, PVC edge,scratch resistant,durable,strong structure.
6. Hardware:metal with powder coated, strong, antirust.
7. Easy assemble,fashionable design, high quality, competitive price, environment-friendly material.
8. Size and Color: can customized.
9. OEM is welcome at any time.
A computer workstation wholesale distributor often needs to buy in bulk quantities. Buying in bulk can help the dealer save money, so that he or she does not need to invest a lot of money to get the items that they want. There are some things to keep in mind when choosing workstations for a computer workstation wholesale distributor.
The first thing to do is to decide which brands you are interested in. There are many brands available, and the most popular ones include Dell, Compaq, E Machines, HP, iPAQ, Toshiba, and others. Some of these names are known for their quality and longevity, while others sell for a lower price because of their lower quality. If you have decided to buy in bulk, then you can choose from the same brand or one that is less expensive. Consider the size of the workstation you need.
You should also set a budget. Figure out how much money you are willing to spend on each item you will buy. The more money you are willing to spend, the better quality of the product you will get. You should not only set your budget but you should also buy in bulk.
You can check out several distributors before you choose one. If possible, find one or two distributors that offer computer workstation wholesale items at the same price. Compare the prices and quality between several wholesalers. Do not buy a computer workstation wholesale item if you are going to buy two or more of them. You will end up spending too much money on shipping.
If you cannot afford to buy all the items at one time, then do not buy them all in one transaction. You should buy several items at a time so that you will be able to compare prices and quality. Also, it will be easier for you to make a decision on which items to buy. You do not need to visit several stores to decide on what to buy. You just have to visit one store to get an overview of the items you need.
It will also be easier for you to sell your products. You can buy a computer workstation wholesale and sell it in your local or online store. Do not just buy the item and sell it. Instead, you should take the time to promote your products so that you will attract more customers.
CONTACT US


Long Sheng Office Furniture Co., Ltd.
We are always providing our customers with reliable products and considerate services.
If you would like to keep touch with us directly, please go to contact us